Increase Productivity & Drive Greater Profitability with One Platform
Farm Equipment Management Software for Agricultural Dealerships
Request Demo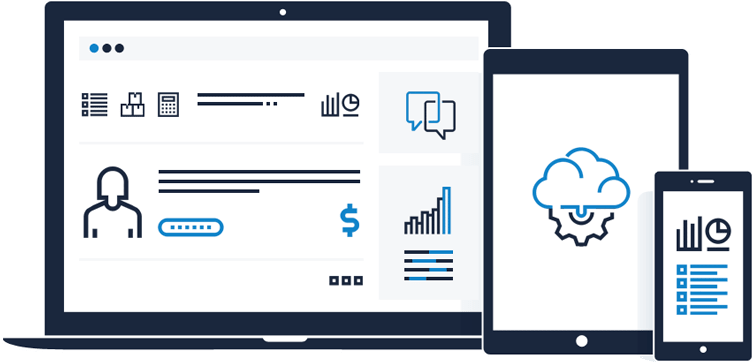 Control Your Ag Equipment Dealership with One System
Monitor every department and process within your agricultural equipment dealership at any time using a single platform. Take advantage of the tools devised by agricultural dealers like you to meet specific industry standards and avoid customizations.
Integrate All Departments & Locations
in Real Time
Equipment Rentals
Automatically bill open contracts and damage waivers – no manual tracking required
Accurately calculate rates based on actual time or engine hours
Enjoy a multitude of billing options
Handle both rent-to-rent and rent-to-sell environments from one place
Parts Inventory Control
Track parts across multiple locations
Integrate with the 24/7 online DIS Parts Store
Get the right parts at the right time with automated stock ordering Instantly import part lists and price updated into POS from 250+ manufacturers
Service Management
Keep detailed service history for the entire life of a unit that you can access at any moment
Generate work orders quickly and effortlessly by creating and storing standard jobs
Unit Inventory
Access complete unit info – from specs to warranty details
Store and annotate pictures for each unit to stay organized
Export complete inventory details to mobile for sales on the go
Track all costs, even after a unit has been sold
Accounting & Payroll
Automate all areas of accounting – from point of sale to inventory and costing transactions
Access consolidated financial data for all your stores
Keep track of your finances through detailed reports
Online Parts Store
Enable customer self-service to cut down on labor costs
Provide a seamless 24/7 customer experience with multiple payment options Leverage Google Analytics to learn what your customers like
Point of Sale
Auto-generate and archive accounting transactions for all sales
Create professional-looking invoices and work orders in just a few clicks
Easily adjust discounts, taxes and automatic charges
Smoothly control inventory transfers between stores
Sales 360
Pinpoint specific customer groups for targeted marketing campaigns
Share customer information across departments to enhance cross-selling
Eliminate rekeying with automatic business transaction updates
Document Management
Display current and historical docs to reduce clutter and eliminate filing
Scan and attach third-party docs to payables, customer/unit profiles, GL service and more
Email and fax documents right from your screen
Request Demo
Easily Integrate With Your Agriculture Equipment Manufacturers
Interface to dozens of manufacturer's sites, saving hours of extra labor.







Show Me What DIS Can Do
Fill out the form below to see a personalized demo of how our business management software can help you run your agricultural dealership efficiently.
One Vendor for All Your Needs
Eliminate third-party vendors. From development to installation to support - we've got you covered every step of the way. We support not only our products but WANs and other networks our customers may use.
Unchain Yourself from the Desk with Web-Based Software
Take your business beyond the walls of the dealership and make decisions on the go using any device - no thick client or VPN required.
Let's Have a Chat!
Ready to boost sales and productivity at your dealership? Fill in your details below to see a tailored demo of how our business management software can help you run your agricultural dealership efficiently.
Ready to See Our Dealer Management Software in Action?
Enter your details below and one of our representatives will reach out to schedule a 1:1 demonstration on how DIS software can help your dealership.