Take Control of Your Unit Inventory.
Go Mobile Today.
Use your mobile device to view, track and manage real-time information on units in your dealership – no matter where you are – with the DIS Sales Logistics mobile app.

Close More Deals, Help More Customers.
Look up any unit
Search and browse units on the go thanks to a wide variety of filter options.
Visualize your inventory
Upload and access unlimited unit photos to improve communications.
Speed up sales
Get units reserved for closed sale, sale pending financing or rental from anywhere.
Perform unit counts faster
Attach QR codes to units and scan them with your mobile device to speed up your inventory process.
Gain flexibility
Perform inventory counts by location or all locations.
Find your attachments
Know where your attachments are, even if they are on a unit.
Track aging inventory
View inventory aging percentages and total dollars by new, used, rental and combined.
Streamline checkouts
Mark rental units as checked out, while recording their hour meter, fuel level and date of return.
What Our Customers are Saying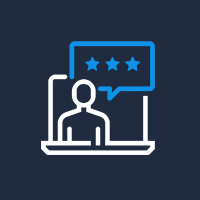 "After seeing the capabilities of Sales Logistics, we have begun to use it exclusively in our bi-annual equipment inventories. What used to take one or two whole days per store can now be accomplished in half a day per store. It makes marking what has been counted quick and easy. The reconciliation of missing items is also much smoother, thanks to the app's picture- and note-taking capabilities."

Jason Collins, Manager, Lansdowne-Moody Company
Looking for a Demonstration? Let's Talk!
Fill out the form below, and our dealership expert will contact you to discuss how we can help solve your on-going challenges.