Manage Your Dealership, Not Your Server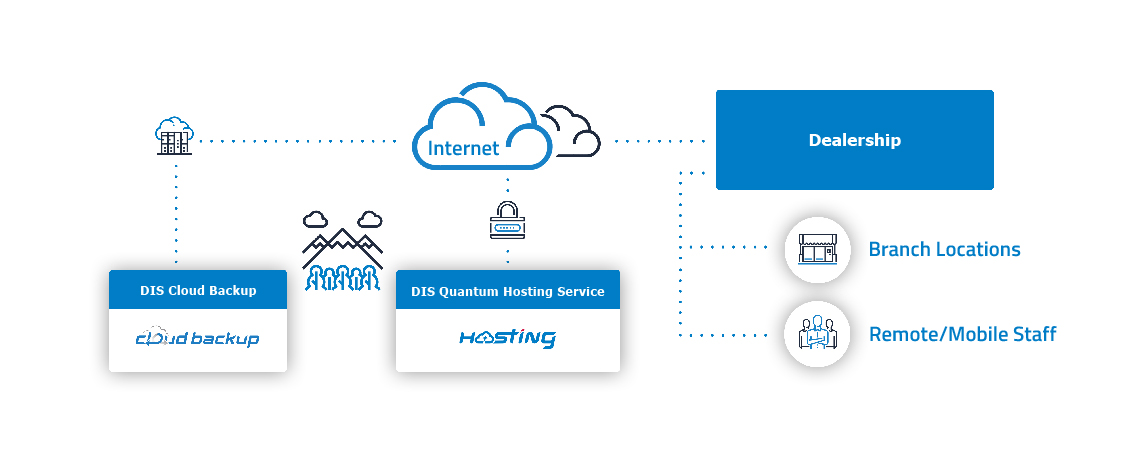 Tired of looking after your dealership's system server?
Stop! Make us your Application Solution Provider (ASP). We will manage, maintain and operate your server for you via the DIS Hosting Service – allowing you to focus on your business.

Reduce Computer Costs
Save money on computer hardware maintenance, electrical power, added office cooling and server replacements.
Save Staff Time
Eliminate the time spent on regular software updates, backups and failed parts replacements.
Increase Server Security
Ensure your server resides in a much more secure building, protecting it from fire or natural disasters.
Reclaim Your Dealership
Regain the space occupied by your server, its uninterruptible power source and backup tape storage, while eliminating the associated noise.
Server Security
Multiple highly secure colocation facilities with several physical and electronic measures.
Multiple layers of entry access barriers.
Multiple layers of physical access control, including mechanical, electronic and biometric.
Data Security
Your servers and data reside away from your physical vicinity.
In the event of a dealership disaster, you can quickly restore your full business system access with no loss of data.
Easy Transition
First, we test your Internet performance to verify that it's adequate for your dealership.
Then, we update your inhouse software and data files (if needed).
After that, dealership data is transferred directly from your server to the DIS Hosting Service at night to avoid disruption.
The next morning, your staff is fully operational on the DIS Hosting Service.
All data and system settings are preserved.
What Our Customers are Saying: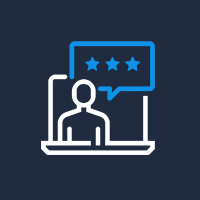 "We have been using the DIS Hosting Service for over two years now and absolutely love it. We used to have to change out and keep our backups offsite every day, and with the Hosting Service, it is all done remotely by DIS now.
"Running a business, we have other issues to deal with daily and having the DIS Hosting Service just gives us more time to not have to worry about that."
– Brenda Rothrock, Controller, Central Machinery Sales, Inc.
Requirements:
DIS supported or approved firewall
Adequate Internet performance (DIS will test this for you)
Looking for a Demonstration? Let's Talk!
Fill out the form below, and our dealership expert will contact you to discuss how we can help solve your on-going challenges.