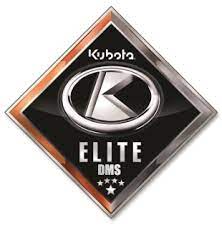 DIS is a certified Kubota Elite dealership management system. Our Kubota Interface Bundle give you access to seven interfaces to streamline different processes at your dealership—for a one-time fee equaling the price of just one interface.
Watch this demo video to see how the Kubota Interfaces can make your life easier:
What's included in the bundle:
KubotaNOW Telematics: Drive service department activity with accurate machine status information.
Parts Locator: Transmit your parts inventory and view parts from other dealer locations in KubotaLink.
Parts Order: Retrieve billing and shipping methods, validate addresses and parts, and submit orders over the web. Using this interface will raise your Orange Points for Kubota discounts.
Dealer Analytics: Simplify your end-of-year financial requirements for certification.
Kubota Warranty: Validate unit serial number, validate campaign status, manage claims via your preferred process, and submit claims with data from Quantum.
Kubota KPAD: Maintain your access to the Kubota Parts Manual via Quantum's migration to the new Kubota specification.
Kubota K-Commerce: Manage part sales on the new Kubota eCommerce Platform, monitor incoming requests, and process orders without rekeying.
Want to learn more about how DIS interfaces with Kubota? Let's talk.