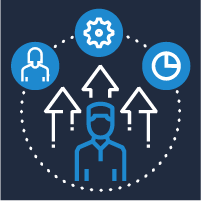 Despite the challenges dealers have faced over the last two years—from technician shortages to supply chain backlogs—the equipment dealer industry is still trucking forward.
What's more, many of the challenges dealers faced in 2020 and 2021 have led to some exciting changes in the industry. More dealers are adopting technology to improve service efficiency, enhance customer experience, and boost sales. With some uncertainty still on the horizon, now is a good time for dealers to look for opportunities to reinforce their operations by using technology.
We asked some of the speakers at the 2021 MHEDA Convention, and a few industry experts on our team at DIS, to weigh in on what dealers can do to improve their dealership performance in 2022.
1. Take a values-first approach at your dealership
If there's one thing that the pandemic has highlighted, it's the importance of work/life balance to prevent employee burnout. Many dealership teams were stretched thin this year—a problem exacerbated by the labor shortage.
Employees are demanding more support, more development opportunities, and better compensation. Dealers should consider how their workplace culture impacts both employee retention and, as a result, customer experience. What could be done to provide teams with better support, so they can feel motivated and service customers better?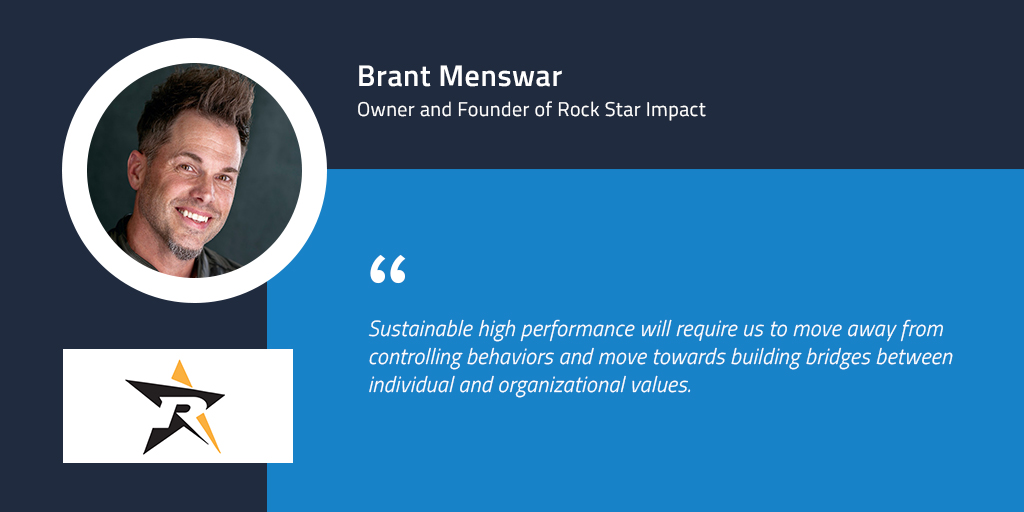 "Sustainable high performance will require us to move away from controlling behaviors and move towards building bridges between individual and organizational values."
Brant Menswar, Owner and Founder of Rock Star Impact
2. Invest in automation at your dealership
Automation is a topic on many dealers' minds these days, particularly when it comes to attracting Millennials to the workforce. But even from a general operations standpoint, automation can be a powerful tool to help alleviate the pains many dealers have faced throughout the pandemic.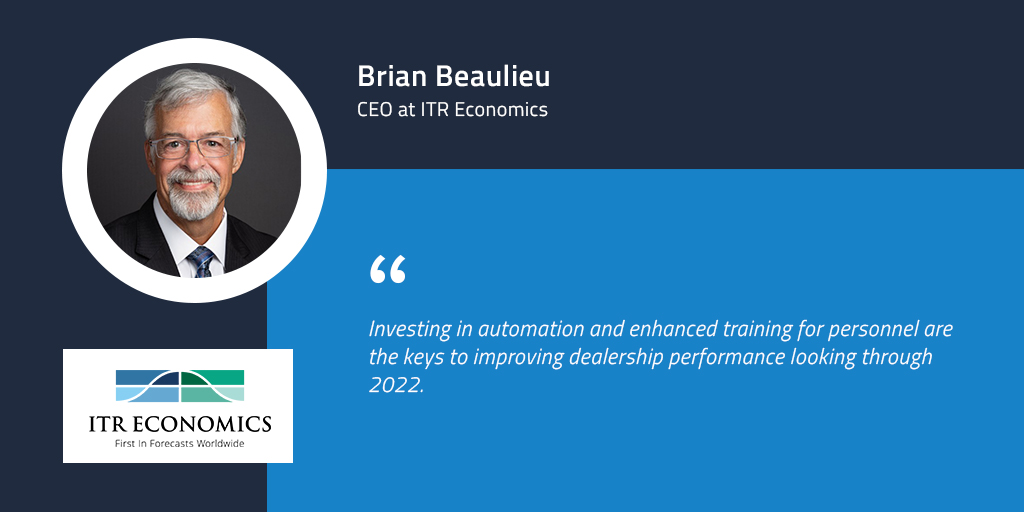 "Investing in automation and enhanced training for personnel are the keys to improving dealership performance looking through 2022. Labor shortages and higher labor costs are here to stay. Automation and improving labor productivity (partly to justify the higher cost of labor) are essential for improving physical performance and financial performance. Being prompt, reliable, and having a solid track record for 'delivering' on time will be important differentiators in 2022."
Brian Beaulieu, CEO at ITR Economics
Want to learn more about how you can automate processes in your service department? Read our service automation guide.
3. Leverage mobile applications to provide service on the go 
When your service team isn't chained to their workstations, they can get more done. Especially if a customer calls in for an emergency repair. You can get technicians out in the field, helping the customer without the customer needing to bring in their equipment to the shop. That means less downtime for your customer—which means a much happier customer and a happier service team, who can complete more jobs, faster.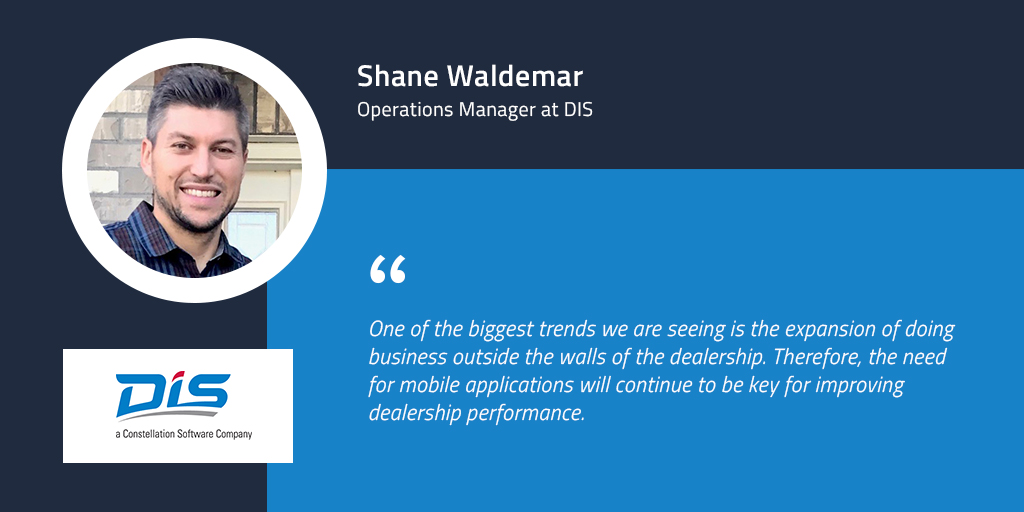 "One of the biggest trends we are seeing is the expansion of doing business outside the walls of the dealership. Therefore, the need for mobile applications will continue to be key for improving dealership performance. This will allow the dealership more flexibility in their overall service offering, whether it be creating work orders, tracking time, taking pictures, sending messages, and/or getting signatures."
Shane Waldemar, Operations Manager at DIS
Mobile service applications like DIS Service Logistics give teams the ability to connect with their dealer management system from their mobile device.
Read Next: How Plevna Implement Manages Service on Across Locations and On the Road
4. Focus on building and strengthening customer relationships
So many of the challenges we're facing right now are out of our control. Supply chain disruptions are a primary example of this. Dealership wait times are longer, people are turning to online marketplaces for shopping, and dealerships are trying to keep up.
Transparent communication with your customers is more important than ever.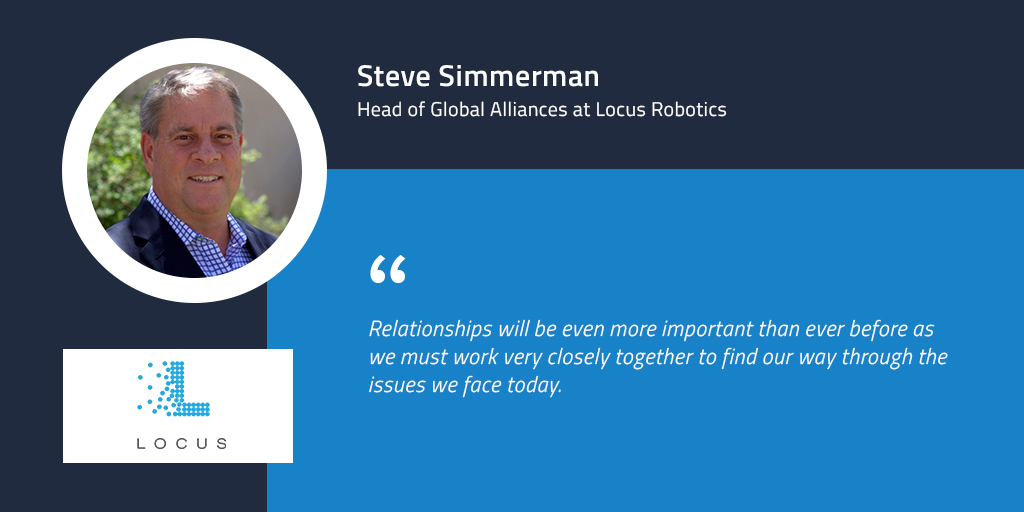 "We are clearly experiencing unprecedented global issues with the Covid-19 pandemic and all the ancillary impacts including those that affect the supply chain. We have unprecedented labor shortages, massive growth in e-commerce, and more. Improving performance in today's global supply chain market requires tremendous collaboration and planning with customers and prospects as lead times on many components continue to elongate.
Relationships will be even more important than ever before as we must work very closely together to find our way through the issues we face today. I believe the Covid-19 pandemic and related impacts are driving tremendous innovation in how we plan, deliver and support our customers and this new level of innovation will only make us better in the long run."
Steve Simmerman, Head of Global Alliances at Locus Robotics
5. Empower your customers with self-service tools
These days, customers are savvy. With the internet at their fingertips, many customers are accustomed to doing a certain amount of self-guided research before making buying decisions. What's more, once they decide to buy from your dealership, they expect to be kept in the loop throughout the sales and service cycle. They want to know what is happening with their unit, what timeline to expect, cost analysis, and transparent communication with your team.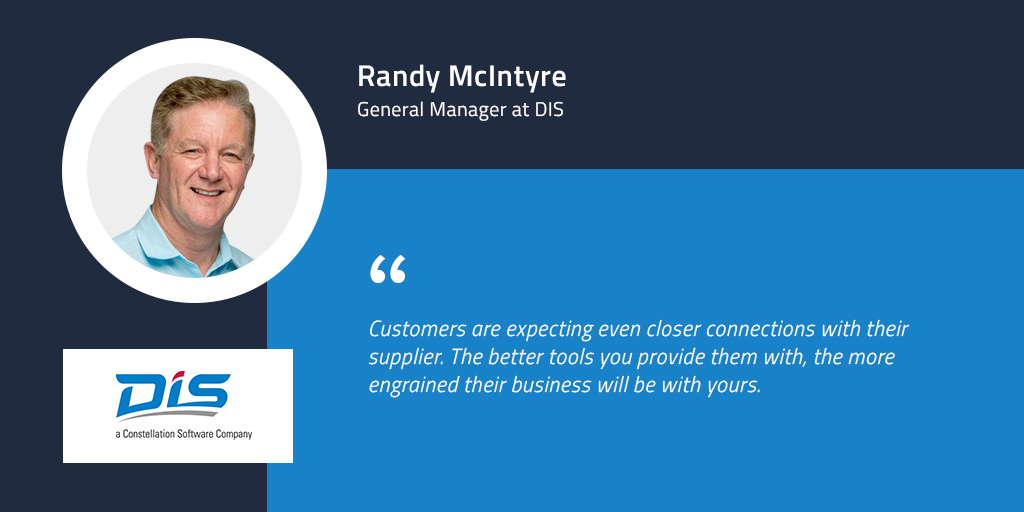 "Customers are expecting even closer connections with their supplier. The better tools you provide them with, the more engrained their business will be with yours."
Randy McIntyre, General Manager at DIS
Self-service tools like DIS MyPortal put the power in your customers' hands. They can create service requests, track expense dashboards, and make payments at their convenience. Not only does self-service help inspire confidence in your customers, but it can also positively impact your dealership performance by freeing up your team from menial tasks like creating reports for customers.
Want more ideas for how you can improve your dealership performance?
We're passionate about this topic. Check out these guides for more strategies to help you improve your service efficiency, sales, and customer experience: