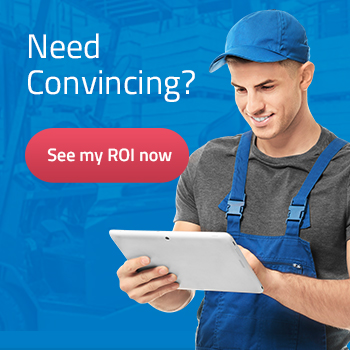 Field service work orders, on your iPad.
Increase field technician productivity with mobile access to their assigned work orders, customer info, planned maintenance, and parts inventory with DIS Service Logistics.
Help your field technicians be more productive.
Work Orders
Receive or create work orders right on your Service Logistics tablet.
Customer Information
View customer information for all assigned work orders.
Parts Inventory
Search for parts from van and dealership inventories as well as consignment lockers.
Planned Maintenance
Group PMs by customer.
Time Tracking
Track all of your technicians' time – from the beginning to the end of every workday.
Not Convinced?
Let's calculate your ROI! Use our simple calculator to find out your savings.
Looking for a Demonstration? Let's Talk!
Fill out the form below, and our dealership expert will contact you to discuss how we can help solve your on-going challenges.