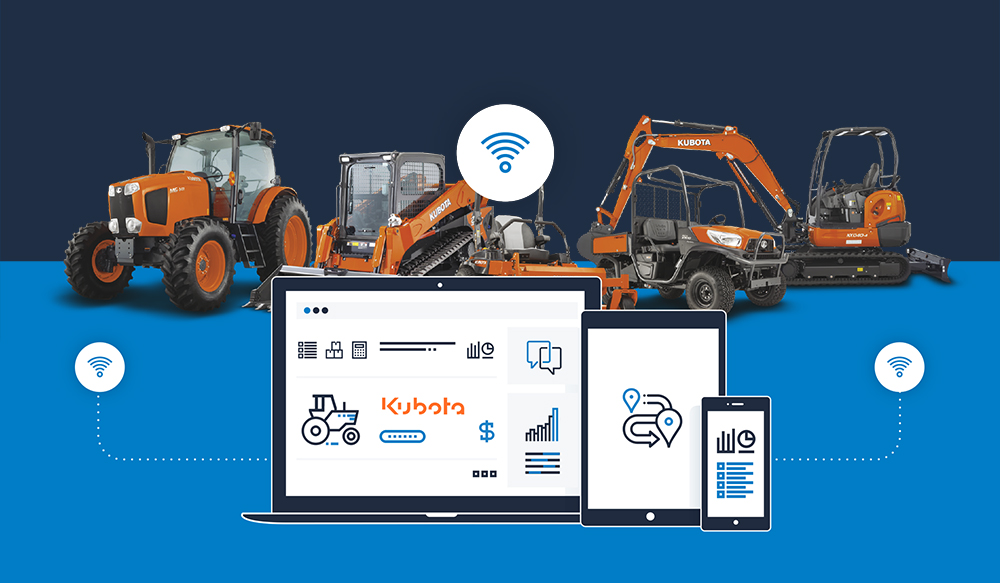 Bellingham, WA, January 19, 2021 – Dealer Information Systems (DIS) Corp., a leading agriculture, lift truck, construction and truck refrigeration dealership software vendor in North America, are excited to announce the successful launch of their integration with Kubota Telematics. This new integration enables dealerships to remotely track every unit within their Kubota rental fleet.
With the Kubota Telematics integration, you can:
Track unit location, to minimize theft and watch for potential misuse
Monitor unit meters and usage time for preventative maintenance and cost savings
Speed up service by receiving abnormality codes that automatically create work orders within the system
DIS is committed to providing a seamless experience for Kubota dealers and plan on introducing more integrations with Kubota. Learn more about the other Kubota Interfaces offered by DIS here. 
About DIS
With more than 2,400 locations served, DIS is the leading provider of business system software to agriculture, lift truck, construction and truck refrigeration dealers and distributors in North America. It has served the equipment dealership industry since 1980.
DIS is proud of the ability to truly understand its customers and provide them with the RIGHT solutions, support and training. DIS is driven by integrity, a passion for innovation and the desire to have a positive influence on its industry.