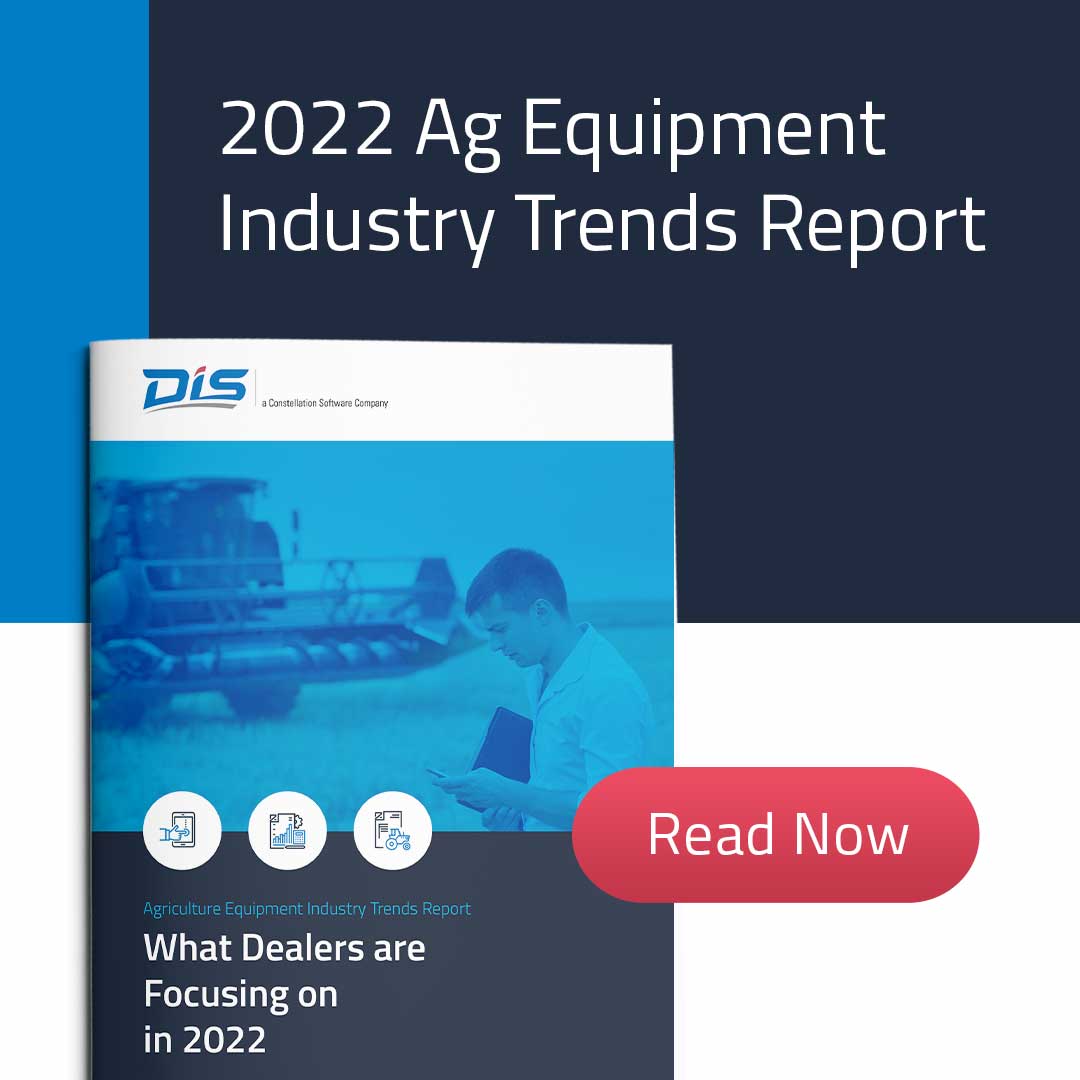 We are excited to announce the release of their new 2022 Ag Equipment Industry Trends Report.
While the pandemic may have created challenges, the Ag industry is still plowing forward. According to a DIS survey of Ag dealers across North America, 20% of respondents plan on opening a second dealership location in 2022, and 14% plan on opening a fourth location or higher. Presented as an online magazine, this comprehensive report shares insights from surveys of Ag dealers, industry experts, and interviews with dealers across North America. The report provides an overview of demographic changes, technological advancements, and marketing trends happening in the Ag market, including how dealers can navigate challenges related to supply chain disruptions, labor shortages, customer demand and more.
The report shares insights from representatives at Bob Clements, MAC, and other industry experts.
"The COVID-19 pandemic and the ripple effect it caused highlighted two things: one, that optimism is truly one of the Agriculture industry's greatest strengths, and two, that now is always the right time to reinforce your business operations," says Shane Waldemar, General Manager at DIS. "In the face of change, those who embraced new solutions to improve customer communications, service efficiency, and employee productivity were not only able to survive but thrive."
You can read the 2022 Ag Equipment Industry Trends Report here.