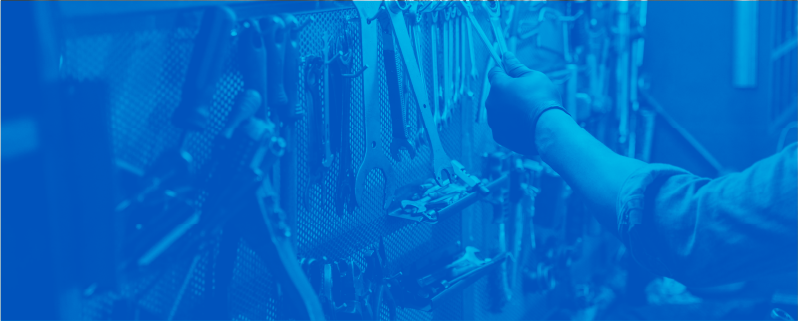 For many dealerships – and especially their customers – spring involves far more chaos than calm. The frenzied ramp-up to ensuring equipment is ready to roll requires consistent communication at the dealership, on the road, and in the field.
Savvy managers are adept at preparing parts and service staff for the peak season. And proactive planning with the right dealership management tools can enable teams to work smarter, not harder, avoiding stress and increasing efficiency for everyone.
To help you get ahead of potential headaches tied to labor, inventory, communication, and scheduling, we've assembled five service department best practices to squeeze more efficiency ahead of the busy season.
Click to Jump Ahead:
---
1. Connect with Your Customers… Early!
Downtime is a costly word for customers and for dealers. Don't wait for your customers to come to you. Reach out and schedule check-ups, maintenance, or repairs ahead of the busy season. You'll save yourself the headache of dealing with rushed schedules. Every hour a customer spends waiting for a part or critical software update shrinks their window of opportunity.
While it's impossible to anticipate every problem, dealerships can lower the odds of an unexpected equipment breakdown by proactively scheduling the service of essential parts and technology.
---
Several pre-season maintenance questions to consider asking customers:

---
Having a dealership software tool for planned maintenance can help identify and schedule service in advance to provide customers with peace of mind and the dealership with a recurring source of revenue.
Automatic notifications that alert customers of a scheduled service save them time and stress. And the closer customers get to the busy season, the less likely they are to be available by phone, which makes text message maintenance updates more attractive than trading voicemails.
With today's equipment getting more sophisticated every year and older models being retrofitted with modern technology, customers are willing to protect their investment with preventative maintenance. This creates a lucrative addition to the list of service department best practices for dealerships.
---
2. Keep Inventory Organized & Available
Customers never want to be surprised to learn that a critical part or component is out of stock. Dealers can do their part to avoid these uncomfortable conversations by planning ahead with digital inventory management tools.
Detailed monitoring of essential parts can help dealerships automatically adjust seasonal supplies to meet customer demand. At the same time, managers can take stock of any obsolete or "dead" inventory taking up space and costing money – especially in multi-store locations.
For Centre Agricole Nicolet-Yamaska in Quebec, tracking and maintaining inventory through its dealership management software allows locations to source critical parts efficiently.
"Thanks to DIS, we amalgamated all the stores within our dealership.

We see each other's operations, and we can talk about it. We can view parts from other stores and can order parts for the entire group. The stores can all use one good system to get the job done."

– André Homier, Network Administrator
The right dealership software can monitor inventory and provide advance notification when quantities are low, and automatically request a re-order based on historical need.
---
3. Manage Your Team to Meet Customer Expectations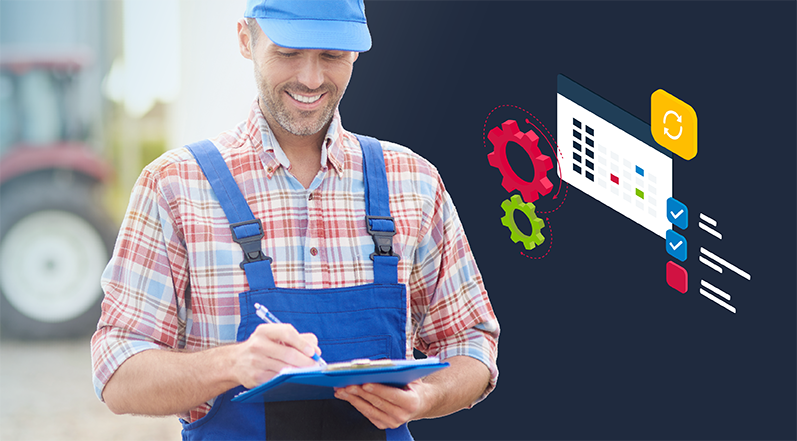 Prioritization, especially with a staff that is stretched thin in spring, can result in a triage approach to problem-solving. Sound familiar?
A digital planning solution supports service department best practices to help managers be more surgical with pre-season efforts that preserve the stamina of their teams throughout the busy season.
We noted the benefit of pre-season maintenance in reducing the risk of spring service bottlenecks. Another time and stress-saving tool is the use of digital timesheets. Eliminating the manually intensive paper process, a digital timesheet makes it easier for technicians to complete and more efficient for the service office.
While labor challenges can strain a dealership's resources – especially during busy seasons – accuracy and accountability are still essential. Allowing parts and service teams to digitally document their time via a mobile app, such as DIS Service Logistics, that's part of their dealership management system, reduces the risk of error or overlap.
Service managers can also coordinate and adjust the schedules of techs to prioritize jobs and provide transparency for the entire team throughout the season. This extends to customers as well in giving them a convenient online portal to review and pay service invoices, access a digital history of work orders, or make a mobile service request.
---
4. Leverage Service Automation Tools to Enhance Reputation
Reliable service is the backbone of any dealership's reputation. And that reputation is put to the test every spring with technicians challenged to perform under pressure. On days when service calls can reach triple digits, manually tracking parts orders, billable hours or job progress can be a catalyst for costly mistakes.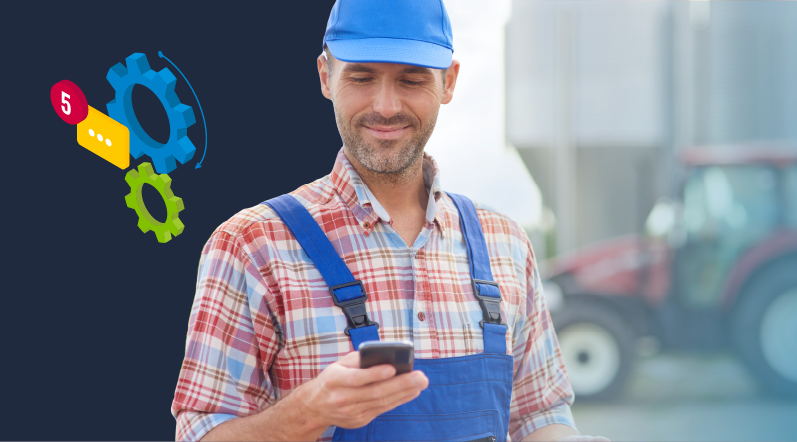 Mobile tools are a manager's best friend for increasing team efficiency. Remote monitoring can allow service departments to access and track team progress in the office or from the field – whether it's getting an update on service hours or responding to a critical question in real-time.
Keeping customers in the loop is essential too, and a reliable digital messaging feature ensures quick, consistent communication on the status of a part order or progress on a service repair or replacement job.
Planning for the avalanche of requests with automated dealership software features can help teams be more prepared, organized, and responsive with critical in-season service.
---
5. Track Service Department Data to Streamline Seasonal Strain
Every season is more connected than ever. What you do during the busy season can set you up for success for the rest of the year. The scope and depth of data collected at your dealership can influence year-round decision-making.
Consider a few of the different internal data sets your dealership and service department collects. How effectively are you capturing and converting the following data sets into efficient outcomes for your customers and your dealership?
Here are some examples of service department data you should be tracking: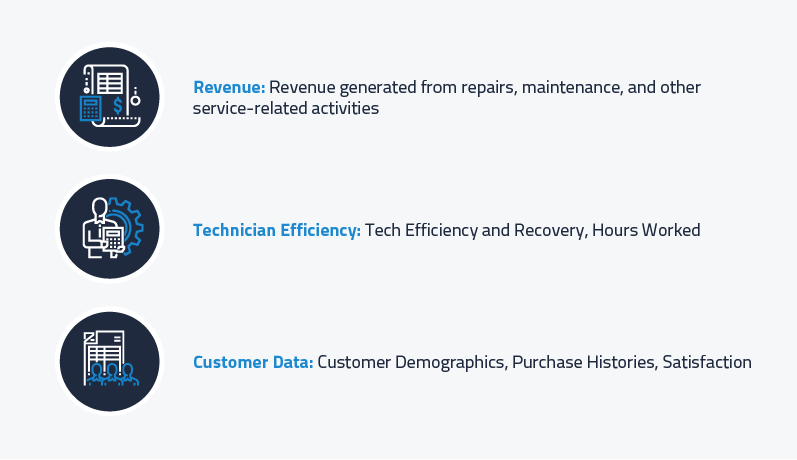 Having the right management software can help you make smarter use of your dealership and department data. This type of data-driven approach can help you maximize the opportunities available during the peak season and plan for the off-season.
---
Be Active Advocates, Not Passive Planners
As you prepare for spring, remember that versatile management software allows dealerships to be proactive partners, rather than reactive responders.
As U.S. General George Patton's famously said, "A good plan implemented today is better than a perfect plan implemented tomorrow." And the right dealership management tools can make any plan better.
We hope these 5 service department best practices help you prepare for and navigate the spring season with more confidence and less chaos.
Learn more about how DIS Service 360 can help you better prepare for the peak season.