Shane Waldemar, General Manager at DIS, appeared on the WEDA Connect podcast to talk about how DIS is meeting—and setting—trends in the market with technology. In the interview, Shane and host Mike Kraemer discuss:
The biggest problems dealers are facing right now
Technology DIS is developing to address those problems
How dealers can use data to meet customer demands
Advice for how dealers can navigate the changing market
Listen to the podcast here: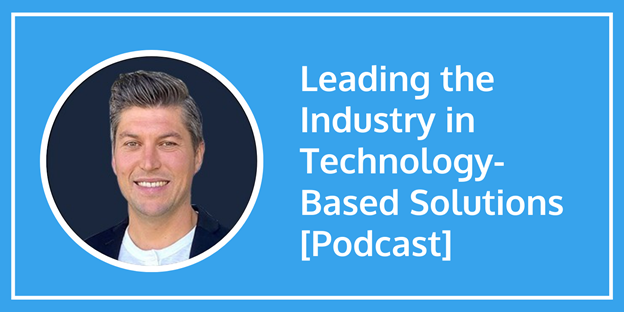 Here are some highlights from their conversation:
Your DMS needs to help you face the problems of today
The of 20 years ago are different than the problems of today. Dealers need to be more efficient through the use of technology and solutions, so they can make more money and improve the overall customer experience
DIS is focused on helping dealers solve their day-in and day-out problems in all aspects of the dealership. What sets DIS apart from other DMS solutions is:
Our solution has been developed over 40-years, specifically for the markets that we serve.
We talk directly with our dealers to develop and roll out products based on customer needs and industry trends.
We make the relationship between the dealer and the manufacturer easier by interfacing with key manufacturers, including Kubota, Case, New Holland, and AGCO, and many more.
We're a web-based, fully integrated dealer management system that supports all departments of your dealership across all store locations.
One of the biggest service challenges dealers are facing is keeping people in the loop
Dealerships and customers expect to be kept in the loop through the service process. Many teams are already stretched thin and aren't able to provide this. Customers expect communication on the right channels. That means frequent communication in the form of email, text message notifications, and social media.

Customers these days are comfortable with self-service platforms and self-help. The DIS MyPortal is an example of a platform that enables customers of a dealership to autonomously view details about their units, work orders, and invoices, and to make payments online. This cuts down on the go-between that your team has to do while helping to build trust with your customers since the information is readily available to them.
In addition, improved communication on your team – because so many teams are stretched so thin right now to meet demands, communication is even more key for keeping things running smoothly at your dealership. You need to have your customer's information readily available and visible across all departments.

There is still a technology gap in many dealerships
The new generation of dealership employees and customers creates a technology gap in the industry where the younger generations are expecting certain tech to be used, but many dealers still haven't made the investment in the transition.
One example is cloud technology, which is essential for enabling the new dealership workflow. That includes mobile technology–people want to do business outside the dealership walls.
Read Next: 5 Benefits of Adopting Cloud Computing at Your Dealership
Many service departments still rely on manual management
A lot of manual efforts still go into running many service departments, like using paper and or whiteboards to manage service technician schedules. This is an area of focus for DIS, to help dealers work through the many challenges that we continually see and hear about in dealerships' service departments.
Integrated productivity tools like the DIS Service Logistics tool will give you a greater sense of visibility into your service team's activity, making it easier to identify and address your challenges as they arise. They also give your team the autonomy to manage their own tasks effectively. For example, Service Logistics gives field techs the ability to receive, create, and update work orders on the go. You can also streamline and automate service task scheduling and prioritization simply using a tool like DIS Service Scheduling.

Tracking the right metrics can help you meet customer demands
The saying if you can measure it, you can manage it rings true here.
Some key metrics that virtually every dealer should track are:
Retention
Coverage and penetration for your target markets
New to used cascade return on assets
Distribution of sales across different customer segments
This is just the tip of the iceberg for what you can track at your dealership. DIS is putting a big emphasis on how we can help our dealerships be more effective using data.

Dealers need to find a business partner that shares the same strategic outlook
It's a partnership on both sides. Due diligence on both the dealership's side and the DMS's side during the discovery phase is extremely critical.
Find a partner that isn't going to just take the short-term outlook, give you the best price, or sell you on something cool in the system. Instead, find a partner who will really dig into what the long-term vision is, and how that aligns with your growth strategy. Collaborate with people that understand your industry, are experts in your industry, and whose missions are aligned with yours.

Watch these dealer trends
Our 2022 Ag Equipment Industry Trends Report touches on many of the challenges Sean pinpoints in the interview. We've compiled a list of statistics and insights from dealers and industry experts across North America.
To get a pulse on what's happening in the Ag equipment market, read the report for free: