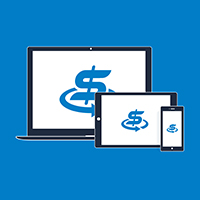 We are pleased to announce Sales 360 – a browser-based CRM system is now available to dealers, as part of the DIS Quantum software package.
The CRM is fully integrated with the Parts, Sales, Service and Accounting modules of the DIS Quantum dealership management system, which allows for all the data to be shared freely among them. Some of the standout features include the ability for dealers to create and distribute unit sales quotes, log customer calls and meetings, schedule follow-up activities as well as monitor their entire sales team.
Dealers can access the CRM via their preferred web browser using any device – whether it's a desktop PC, laptop, tablet or smartphone.
"Sales 360 presents the sales team with a clear view of their tasks at hand," said Kyle Free, the Chief Operations Officer at Lift Parts Service. "They've become more efficient when conducting business on a daily basis due to the effective scheduling and daily tracking tools the software provides. Since Sales 360 is already part of the business software, the team is able to start work immediately, without the hassle of data integration."

"Lift Parts Service has successfully paired the software with iPads. This allows our sales team to generate professional quotes from any location within 10 minutes. They no longer waste time waiting to get back to the office since all the inventory is readily available through the software."

"This CRM has all the tools a sales team needs to close deals effectively," said Randy McIntyre, the President of DIS. "If you're dealer who owns the Quantum system, getting this CRM should be a no-brainer – not only because it's free, minus the installation fee, but because it was designed as part of Quantum."
The Quantum system already offers dealers a variety of ways to manage their business effectively, and the addition of Sales 360 makes it even more versatile.