How N&S Tractor Manages Their Inventory Efficiently Across 13 Locations with Sales Logistics
When you're managing multiple locations, you're managing a lot of inventory. How do you – quite literally – keep stock of it all, especially across the different stores?
With 13 locations across the American West Coast, more than a hundred million dollars in fleet on the ground, and 200 pieces on the yard at any given time, N&S is no stranger to expansion. The agricultural and construction dealership has eight stores in California and five in Oregon. They've also been around since 1954 and, even though they've expanded significantly over the years, they remain at their core a family-oriented and family-run business.
Given their sizable inventory, how does N&S manage it all? We spoke to Derrick Bradley, Sales Director at N&S Tractor, to learn more about their inventory process since using the Sales Logistics mobile app. With Sales Logistics, they've been able to manage their inventory more efficiently and more accurately across all their locations – wherever and whenever they want – from the palm of their hand.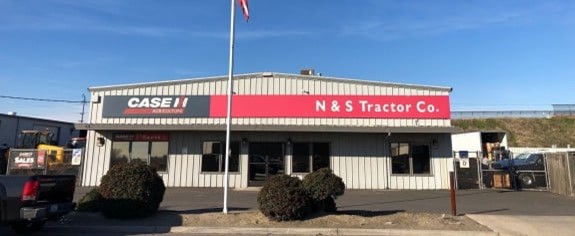 What contributed to the decision to use Sales Logistics?
Derrick: "Here, they've created a quote tool that they use for the salesman to operate from. I suggested using Sales Logistics because that's where I came from. It's super easy. I think right now it just makes sense, from an inventory standpoint, that they would use this tool. It's going to be very helpful. I can think of other ways along with our other quote tool that the salesmen are using where they could benefit from this. But I think initially the inventory side of it is really where it's going to benefit us.
"Even though the quote tool that we use right now really manages our inventory – and it does pull directly from DIS – it is a web-based program. For myself, I can see the benefits of the app-based Sales Logistics version being better from the equipment side of it.
What was the inventory process like before and after Sales Logistics?
Derrick: "It was time-consuming before – printing spreadsheets, walking outside, and finding the item. In the last full inventory I did at one of my branches using Sales Logistics, I had 90 pieces of units on the ground – units that were on rent. I would just start at one end of the yard with my phone, work my way around, and come inside. I had my admin send me a list of everything that was on rent. Once I got back to my desk, I would take the pieces on rent, I'd go through them, mark them off, and put a few notes in there. That process was like an hour, total."
Read Next: Dealership Inventory Counting Tips: Getting the Count Right
What was your initial impression of Sales Logistics and what kind of impact did it have?
"You're able to walk out, scan it, the unit pops up, and all your details are there, showing you where it's at."
Derrick: "We tried to do monthly inventory at the branches. I ended up doing it initially and it was just easy to use. The first initial set-up with the QR codes and that first go-around took a little bit, but once that was done, the process was very easy. You're able to walk out, scan it, the unit pops up, and all your details are there, showing you where it's at.
There's also some transaction history because it pulls it right from DIS. You can see a history of where it was from – maybe the last four or five moves. Even when you did an inventory, let's say there was an issue with a QR code or it didn't read, it was very easy to just pop another code, reassign it, and go right back into it. It's very easy to use."
Read Next: Guide on Effective Inventory Counting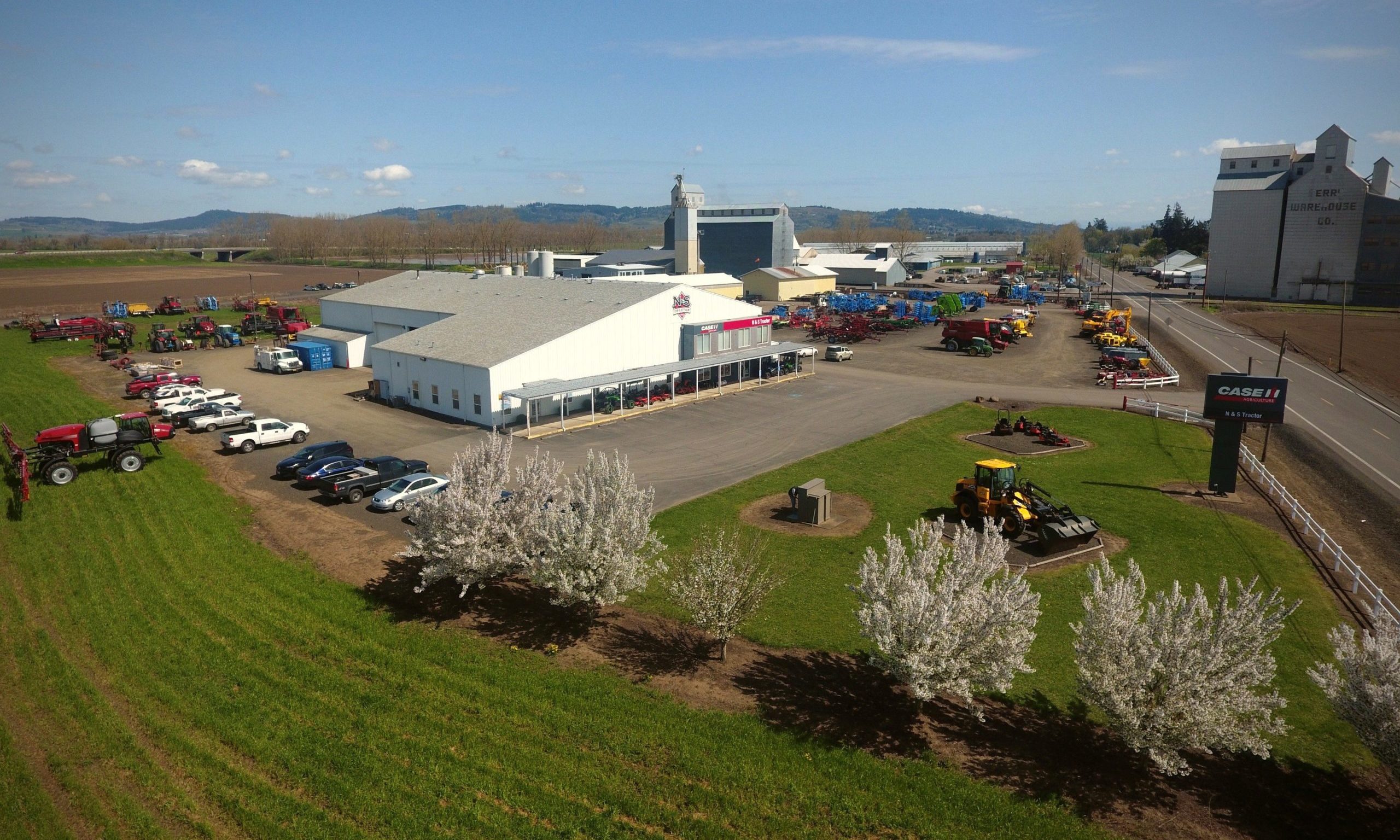 What is your day to day like using DIS and Sales Logistics?
Derrick: "I've been involved with DIS for the better part of four years. I spend the majority of my time in units and costing, things of that nature. I verify costs, make sure they're accurate, and look at other costing factors in there. Very rarely am I at the same location back-to-back on days. I kind of bounce around and help with inventory, forecasting, and equipment. The initial use of the Sales Logistics app – for us as a company is going to be inventory control first. For me, I know I can walk out to any piece at any location and if I need to find out information on the model, year, and hours I can just walk up, scan a QR code, and it's in my hands. I don't have to do a bunch of research."
Benefits of Using Sales Logistics for Inventory:
"Even if I went to another dealership, one of our other locations, I could easily just walk up to a machine, scan the QR code and all my information's there."
Derrick: "You can just take your phone, scan the code, boom. Information pops up immediately. I mean, you can see everything. All the pertinent information you need pops right up. Even if I went to another dealership, one of our other locations, I could easily just walk up to a machine, scan the QR code and all my information's there. I'll know if it's on a Hot List or if we have it advertised and there's a description about its tires or transmission – basic type stuff.
The other cool piece for us, from an inventory standpoint, is more than one person can go in and be part of an inventory process. It's not like one person starts it and they have to finish it. Someone could start it, I could go to the other side of the yard, and we meet. It'll just cut that time down even more. And, to me, it just makes that process quicker.
We have a lot of inventory at our locations. So, when you do these inventories, it's not like you're just going out and grabbing 20 pieces. In one of our yards, there could be 200 pieces in the yard, so it can be time-consuming."
Read Next: What is Dead Inventory? [How to Avoid It, Get Rid of It, and Organize New Stock]
What advice do you have for people who are looking for a solution like Sales Logistics?
"Now that I've had it and I've used it, it's hard for me not to have it."
Derrick: "From a technology standpoint, everyone's got a mobile phone, it's pretty much standard, right? It doesn't make sense to me why you would not be utilizing the Sales Logistics portion of this for the business. I know people use different processes. I mean, even for us, we've got a quote tool that we've built for our guys. I still see the advantage of having it. And I still think they can, even for myself, they can go hand in hand. But anyone using DIS, I can't think of an easier way to manage your inventory. You've got all the data you need. Now that I've had it and I've used it, it's hard for me not to have it."
Interested in how DIS Sales Logistics can meet your dealership's inventory demands?