How a Top Kubota Dealer Reinvented Its Service Experience for the Modern Market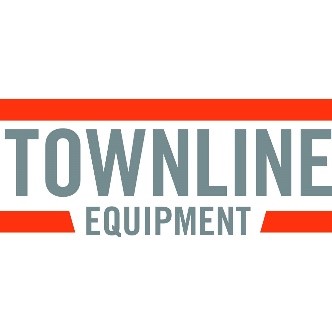 Selling service as part of the package is an established business practice for dealerships. But bringing it one step further and providing a solution quickly to the customer's problem is a powerful way to grow a business.
Townline Equipment has been operating since 1971 and has locations in Plainfield, NH, and Pittsford, VT. The dealer has carried the Kubota line for over 40 years and was one of the original 25 Kubota dealers in America. Today, it also offers Land Pride products.
Townline provides customers the best ownership experience for the life of the equipment and goes above and beyond to help customers get their work done. In addition, Townline loans equipment when needed and offers a wide inventory of attachments and components.
Today, the cornerstone of good service is speed. Townline is now turning out jobs quicker and running more efficient shops, including one in their 23,000 square foot facility. We went behind the scenes with Matthew Marrazzo, Owner of Townline Equipment, to learn more.
How do you set yourself apart from your competitors? 
Matthew: It is the quality of care that we provide to our customers, whether it's with parts, service, or sales.  We go above and beyond to make sure that the customer gets an exceptional ownership experience.
What would you say is the key to providing great service? 
Matthew: Being attentive to the customer's needs is important. Listening to the customer and then doing everything we possibly can to keep them going with their equipment is key. We do not sell on products alone. We sell the value of the entire solution, including service.
For example, if a customer is down on a job and we can't get their unit fixed quickly, we'll give them a free loaner off of our lot, so they can keep going and take care of the work that they need to perform. We do anything that we can to help our customers achieve their work goals, with as little downtime as possible.
What is your role and key responsibilities? 
Matthew: I own the business together with my brother; my side of the business is accounting, marketing and human resources. My brother manages sales, operates the retail side and resolves any major customer complaints.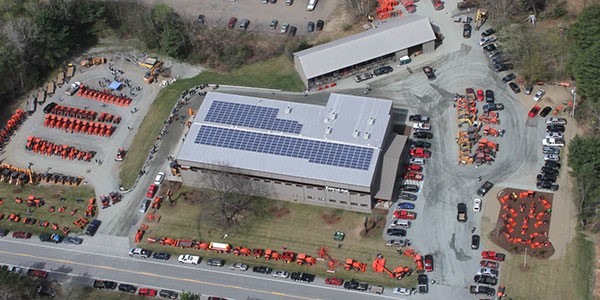 What would you say is the toughest part of your job? 
Matthew: Right now, it is dealing with COVID‑19 and all of the changes that it has brought into our marketplace. Safety of employees and customers, supply chain challenges and government regulations are issues that we confront today.
How are you managing during the global pandemic?
Matthew: First and foremost, we offer a safe and effective work environment for our people. We want to provide a place where they can do their jobs to take care of our customers while managing their home lives. Family life can be a challenge depending on the situation that each person is in during this time.
The second priority is starting with a plan and revising it, weekly or more often. There are so many moving parts right now; the plan can change from a few different perspectives – from numbers, to people, to production, to supply. Keeping my finger on the pulse of where everything is going while being flexible is important.
When did you implement Service Logistics, and what was the original reason for doing so? 
Matthew: We started testing it in December of last year, with our lead technician. Then we rolled it out in January to all the technicians in our Plainfield store.

Recently, we rolled it out to the four technicians in our Pittsford location. Service Logistics was implemented because we needed it at our stage of business growth.
We were at a volume where we needed a scheduling system that is neither on paper nor on a spreadsheet. We required a tool that was not revised every 10 minutes by crossing things out and adding things on, like in a paper-based system.
We needed a drag-and-drop service scheduling system that would easily show technicians what they're working on currently and what they have coming down the pipeline. We wanted to manage the schedule quickly and efficiently, without having to put in extra work that got outdated just 10 seconds later, like with manual processes.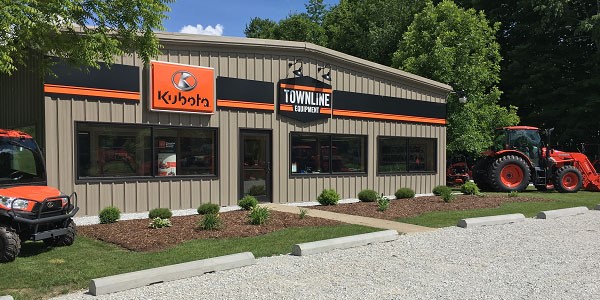 What is the biggest benefit of having an app like this? 
Matthew: The scheduling piece. When my service team bought in, which they all did, it added dollars to our bottom line; we became more efficient in our shop. We completed jobs quicker, increasing the productivity of our technicians, because they knew that they had more than one job in the queue. Instead, they had visibility to 10 jobs coming up, for example.
There was an increase in efficiency and productivity in my shop. As a result, we provided faster and better service for our customers.
How does Service Logistics help your team? 
Matthew: My service managers use Service Scheduling and Quantum to put work orders into our technicians' bays and then they sync up to the tablets. My technicians talk with the service manager to prioritize their jobs, and then they go to it.
They use the tablet all the way through the rest of the job to punch in and out, write their story, fill out their checklist and take pictures. Anything that they normally do during a job is now done with the tablet. When they are done, they sign off and we go to bill the customer. It is a particularly good tool for my shop technicians.
How difficult was it for the team to adopt the app? 
Matthew: It is very user-friendly for both, people who are used to technology and those who are not. For a range of technicians, from young to old, it was pretty easy for them to learn.
What impacts has Service Logistics had on your dealership? 
Matthew: It has increased the productivity and efficiency in our shop. We are completing jobs quicker, and we are saving our service writers and service managers time because we are not double-entering time inspection sheets anymore.
The punch‑in system is easier than a time clock. It is going to add significant dollars to the bottom line for service departments in both stores.
The testimonials, statements and opinions presented on our website are applicable only to the individuals depicted. As such, results will vary and may not be representative of the experience of others. The testimonials are voluntarily provided and are not paid, nor were they provided with free products, services or any benefits in exchange for said statements. The testimonials are representative of client experience, but the exact results will be unique to each client.