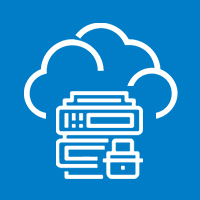 We are pleased to announce that several prolific equipment dealerships and long-time DIS software users have found success with its time-tested Hosting Service.
With the DIS Hosting Service, dealers can rely on DIS to remotely host their business management system – instead of using their own local server.
This remote DIS server resides in a highly secure colocation facility with several physical and electronic security measures in place. DIS takes care of all the necessary hardware maintenance, software updates, data backups as well as air conditioning and electricity requirements of the server.
This in turn helps dealers save money, time and space for more fruitful endeavors. It also allows them to quickly restore their full business system access in the event of a natural disaster, without losing any data.
"Moving to the Hosting Service has been great and our best decision since getting DIS," said Daffne Nagel from Tri-State Refrigeration. "It was always nerve-racking to keep up with maintenance on the server, but now we know it is in good hands. We were worried that the connection would lag and be slow-moving, but that is definitely not the case. We have no lag, and the system is very responsive and quick!"
"We have been using the DIS Hosting Service for over two years now and absolutely love it," said Brenda Rothrock, the Controller at Central Machinery Sales, Inc. "We used to have to change out and keep our backups offsite every day, and with the Hosting Service, it is all done remotely by DIS now.
"When our AS/400 needs to be serviced, DIS handles it for us, making it so we don't have to be here during off-hours, waiting for the technician to arrive. Running a business, we have other issues to deal with daily and having the DIS Hosting Service just gives us more time to not have to worry about that."
"If you're a DIS user who's spending too much time and effort on managing your server, our Hosting Service is for you," said Randy McIntyre, the President of DIS. "Given that DIS software is our creation, it makes perfect sense that we should be the ones hosting it, not our customers. So, the addition of this service was the natural next step for us."