Have you or someone you know been a victim of a ransomware attack? According to Forbes, ransomware attacks increased by 50% in the last year.
What can you do to safeguard your dealership against cybersecurity breaches?
Doing a few things better will significantly improve your odds of stopping an attack.
You will learn:
The best things you can do to prevent successful attacks
How hackers and malware attack victims
Why hackers might attack you (it isn't always about money)
Presenter: Roger A. Grimes, Data-Driven Defense Evangelist at Knowbe4 and author of 13 books and over 1200 magazine articles on computer security, and, Adam Sherwood, Cloud Expert at DIS.
Duration: 50 minutes
Watch Recording
About the Presenter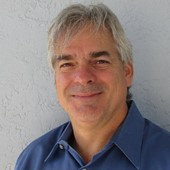 Roger A. Grimes (@rogeragrimes) / Twitter Roger A. Grimes
Data-Driven Defense Evangelist at KnowBe4
With 30+ years in the computer security industry, Roger is an expert in host and network security and cloud security. He's previously worked for Foundstone, McAfee and Microsoft, and has been a consultant to some of the world's largest companies and militaries. Roger is also an accomplished author, having written 13 books and over 1,100 magazine articles.