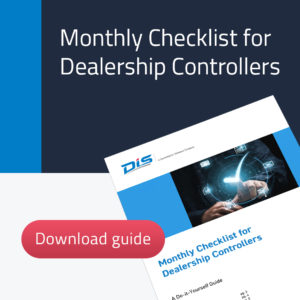 We know that there's a lot that goes on behind the scenes of a dealership, especially when it comes to accounting
GL transactions, updating bank deposits, reconciling accounts…those are just some of the day-to-day operations of a Controller.  
Afterall, keeping clean and consistent records of your dealership's financials will give you greater clarity into how your business is doing and where it has room for improvement. It quite literally pays to stay organized!  
With the advice of numerous industry experts, we put together a checklist that helps controllers stay on top of their daily, weekly, and monthly tasks. The checklist is also completely customizable, so you can keep track of responsibilities unique to your dealership.  
Download the checklist for free: