Dealerships today are in a catch-22:
If you only focus on business as usual, you could get disrupted or left behind as the market changes. If you focus too much on what's coming, you could go broke tracking and trying each innovation.
How can a dealership build a bridge between today and tomorrow, with stronger customer relationships, absorption, and profits?
Watch our webinar presented by Jim Henderson of Exemplary Group, MAC Advisor and Consultant for Currie Management Consultants. Drawing on his experience helping dealers benchmark and grow their businesses; Jim shares a model for how your dealership can build that bridge.
You'll walk away with:
3 new metrics that help build that bridge between today and tomorrow
Steps to move from equipment sales to consultative selling, bringing you closer to your customer
Functions—possibly even departments—your dealership could add, and how that could impact the structure of your dealership
About the Presenter: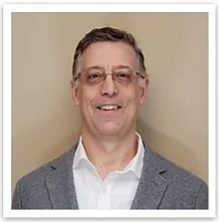 Jim Henderson is an entrepreneur who has started and successfully sold two information technology companies.  He leads the Exemplary Group, which through Best Practice Groups and direct consulting practices, provides benchmarking best practices and tools for Dealerships, Manufacturer Reps & Value-Added Retailers. As a member of MAC and direct work with dealers, he advises farm and construction dealers in Best Practice Groups on the application of technology, both for internal business management and IT processes and externally for Precision Farming & Machine Control.
Watch Recording: