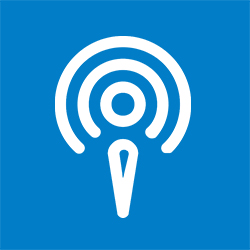 We are proud to let you know that DIS' dealership management software has played a role in helping Mason Machinery avert a disaster – according to Farm Equipment's "Our Dealer Story" podcast brought by HBS Systems' Editor/Publisher Mike Lessiter.
An interview with Mason Machinery
Lessiter sat down to chat with Eric Mason, the General Manager and Vice President of this two-store New Holland and Massey Ferguson dealership in Utah. Eric is also the third generation of the Mason family, the founders and owners of the business.
When asked about his "best mistake," Mason told a story of a significant "shakeup in 2013" that nearly led to his dealership's bankruptcy.
"We were on the verge of maybe not making it," Mason said during the podcast. "We had some processes that were broken."
He went on to explain that this shakeup was the result of a significant growth from 2005 to 2011 – when all their neighboring businesses began to struggle.
"Seemed like everybody was coming to us," he said. "As it compounded, we just ran hard. We said, 'You know what? Let's just sell hard and sell fast. We'll catch up later.'"
The solution turned out to be tying all the broken and loose processes together.
"We changed business systems at that point," Mason said. "We went to the DIS business system. We found out that our accounting system was pretty broken. And we had some issues that we had to resolve. So, we've come together as a group and we discussed some things that were broken.
"This made us a better company today for it. We have so many better processes now. So many better follow-up procedures. And so many checks and balances that we didn't have before. And that was because of that problem we had in 2013."
If you'd like to hear more about Mason Machinery's success, be sure to listen to Farm Equipment's podcast.