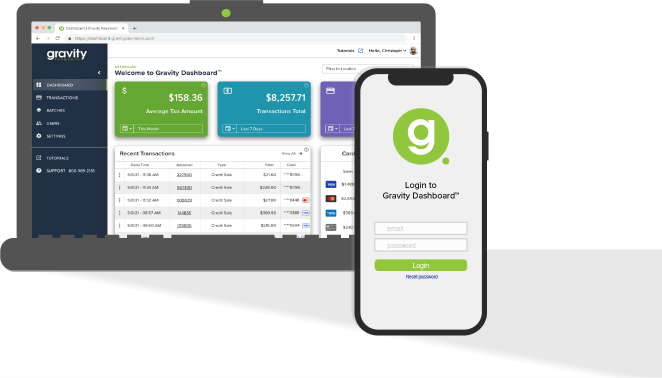 Would you like to accept credit card payment directly into your point-of-sale system, without needing to re-key info for repeat customers, or manually reconcile reports?
With the emergepay integration, you can. emergepay connects Gravity Payments securely and directly to your DIS dealer management system, so you can seamlessly process payments, track sales histories, and serve customers better.
Gravity Payments supports all major credit card types (VISA™, MasterCard™, American Express, Discover, JCB).

Mobile Payments Processing
Accept credit card payments from anywhere in your dealership—at the counter, in line, or out on the floor.
Past Receipt Printing
Reprint any receipts from historical sales from your dashboard, so you can provide proof of purchase or dispute a chargeback.
Intuitive Reporting Dashboard
Manage multiple locations from one single platform and toggle between stores to review transaction histories and batches.
24/7 Live Support
Get reliable payments and device support via phone, chat and email – in four languages (English, Spanish, Korean, Japanese).
Complete Transparency
No hidden fees or fine print – just a dedication to growing your business.
Payment Security
Store customer card information for scheduled payments or recurring bills, using PCI-compliant card storage.
A Sleek POS System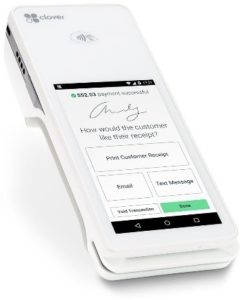 Say goodbye to clunky devices on your counter.
Clover Flex is an all-in-one device that integrates seamlessly and securely with emergepay. Its built-in capabilities help you serve customers better, from anywhere in your dealership.
Now that's slick.
Key features:
EMV-ready
Embedded NFC reader
Fully Wi-Fi capable
3G/4G compatible
Built-in battery
Easy to learn & use
What Our Customers are Saying
"It's definitely making things easier. We're able to get customers in and out faster in our busy season. It probably takes half the time of our old system for the card to get approved—it moves much, much faster."
– Jeremy Brooks, Brooks Sales, Inc.
Ready to learn more about emergypay and Clover Flex? Let's talk!
Fill out the form below, and our dealership expert will contact you to discuss how we can help solve your on-going challenges.