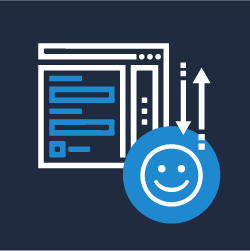 Keeping up with technology at your dealership can seem like a daunting task. But with technology constantly improving, rest assured that there are easy ways to manage your dealership that will save you time and money, help convert more customers, sell your products and services and strengthen customer relations.
CRM, or customer relationship management, is one of the most powerful tools to help you keep in touch with your customers and prospects, contact them and provide them with relevant information at just the right time.
Customer relationship management software tracks interactions between dealership managers and salespeople as well as prospects and customers. It stores prospects' contact details and any other identifying information you want to track.
CRMs log sales reps' touchpoints with prospects throughout the sales cycle – every phone call, email, meeting, voicemail, etc. It truly is an invaluable tool for any successful dealer.
Here are 4 ways a CRM solution will strengthen customer relations…
A central place for storing data. A CRM will provide an accurate record of the entire interaction history with a customer or prospect with the click of a mouse. You won't have to manually reconstruct a timeline, dig through past emails or rely on word of mouth to understand past touchpoints again.
Improves communication across your dealership. With CRM, sales reps can immediately see what's been done and what needs to happen next in the sales cycle. All of the information is in the system, along with any notes, contracts or other valuable details.
Dealerships can manage and evaluate the sales team. CRMs make data entry uniform, so that managers can quickly analyze data across the board, making it easy to evaluate sales in certain areas or across the entire organization. A CRM solution typically integrates with your dealer management system, so that customer information is shared and communication is automated based on data.
Manages response time, so you don't lose your leads. According to a study by Harvard Business Review, firms that tried to contact their leads within an hour of receiving a query were roughly seven times as likely to qualify them as those that contacted them even an hour later – and at least 60 times as likely as companies that waited for over 24 hours.Timing is everything, so if there's anything you want to emphasize when operating a CRM solution successfully, it's response time. CRM will help you identify and follow up on promising leads and keep track of the information needed for the whole team (sales, support, management, etc.). It can even remind you to get in touch with a customer at regular intervals as well as to stay on top of unresolved issues or support tickets
This Forbes article further supports the importance of an effective CRM system and its impact on the success of a salesperson. Casey Jacox, President, Client Strategy and Partnerships at Kforce, talks about how CRM has made him successful in his 20 years of sales, 15 of which he has spent as a top salesman at the firm.
"I have found that by documenting often and letting the technology manage me, I was 10 times more efficient and my sales numbers backed up my argument," said Jacox. "The discipline of a CRM helped me build stronger relationships with my customers.
"I always remembered who to call and when to call them. I would document everything…so that when we met again, I would have small nuggets of information that showed I listened and genuinely cared about them as a person." 
Putting all of your energy into nurturing leads and getting a sale is not enough. Maintaining communication and staying in contact with customers will breed more sales. With your dealership, there are many reasons to keep in contact with your customers, so use CRM and take advantage of its various features!
A good CRM system will inform you about follow-up times and frequency of communication. It will help you find out what products or services appeal to what customers the most. And it will allow you to use data to improve your sales process and train your salespeople.
Make your CRM do the work for you! Having this tool in place will make it easier to attract new customers and increase sales and profits within your dealership.
Need a new CRM system? We're a little biased, but the DIS Quantum CRM could be a great fit for you, since it lets you:
Keep all contacts, leads, prospects and appointments in one place
Log customer interactions and schedule follow-up activities
Create and distribute detailed unit sales quotes on the go and close deals sooner
Enable sales managers to monitor their entire team to maintain top performance
And so much more!