Your dealerships success comes down to two factors: productivity and efficiency. The two go hand in hand, but while productivity deals with time, efficiency relies on resources.
What resources do you rely on to make your employees most efficient? How can you increase employee efficiency across your dealership or company?
According to dealership operations expert Michael Rees, the success of your equipment dealership or business is defined by how well you set your people up for success. Because ultimately, your people (or employees) are your equipment dealership. After all, it wouldn't run without them!
So, as we head into the second quarter of 2019, we want to help you find ways to make your employees more efficient.
Here are 5 ways to accurately assess and improve your employee efficiency…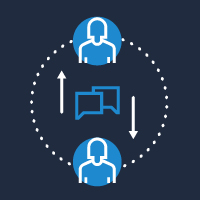 1. Communicate effectively. This Zenefits article states it perfectly: communication is the key to a productive workforce. Connect with those in your department as well as with those in other departments. Say hello to everyone in your dealership. Build friendships and get to know the people you work with on a personal level.
And when it comes to technology, use it to find the most effective way to communicate with all employees. Email may not always be your best option. Consider using a software like DIS that puts all departments, products and activities in one place, so you can get a firm grip on what everyone is doing. Then, use the software tools to help your team streamline and manage all processes, ensuring efficient operations.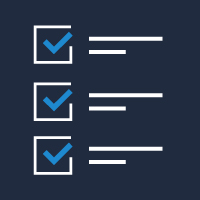 2. Set clear goals. Employees are most efficient when they are focused on a task or have a goal to aim for. Set clearly defined and achievable goals and make sure assignments and tasks are just as clear. Let employees know what you expect of them and have them agree to goals that are "SMART" – Specific, Measurable, Attainable, Realistic and Timely.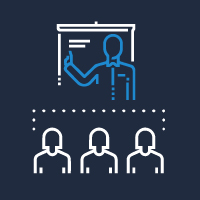 3. Provide ongoing training. Give your employees the tools they need to succeed. These tools might be online trainings or a person that can help guide or train them for a period of time. Encourage continuing education to expand their skillsets. This might include individual coaching, workshops, seminars or other mentoring opportunities.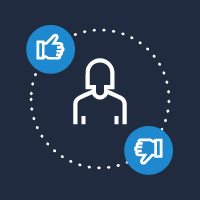 4. Discipline your employees. Michael Rees advises dealerships to discipline yourself first, then discipline your employees like you would your children. Discipline yourself to follow through with disciplining employees. And when it comes to your employees, remind them of your expectations. Don't be afraid of what they will think of you. They will respect you pulling them aside and providing guidance when needed.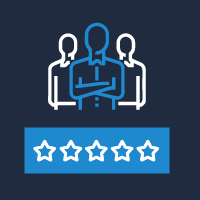 5. Build the right team. Be proactive in recruiting. Don't wait until someone leaves to replace them. Be on the lookout for new hires, keep your job postings up-to-date and look for people who are humble, hungry for success and smart! It's also a good idea to be familiar with your employees' skills and personalities to maximize efficiency. Match tasks to skills and personalities.
Building and hiring the right team is only the first step to increasing employee efficiency. In the end, the most important thing to remember is to give your employees the tools they need to be efficient.
DIS has worked with hundreds of equipment dealerships over the last 35+ years and is the leading business management software provider to agricultural, construction, truck refrigeration and lift truck dealers across North America.
DIS offers a suite of tools to help your dealership streamline and manage all processes, ensuring efficient operations.
Jason from Lansdowne-Moody explains that, "DIS had a big impact on our dealership when we decided to implement it to all of our locations. It allows you, with the same number of personnel, to increase the amount of business that you're doing with them."
"As competitive as things are in this world, we need to be looking for as much automation as possible. This way, we can take advantage of the personnel that we have in place, and DIS does a wonderful job of helping us that way."
Buttars Tractor-Tremonton Inc. has also been more efficient using the DIS software. Jessica explains, "My favorite part about DIS is the Accounting module; it is very streamlined. With CreateSource documents, you can go in and make any entry into any part of the system. Whether it is Parts, Service or Wholegoods – it is pretty user-friendly and easy to do. It's a great alternative to having several separate general ledgers or accounting journals, each with their own transactions."
Read more dealer stories here.
For more information on building a team of efficient employees, download our Postseason Guide to Evaluating Your People and learn how to:
Investigate each department
Determine each employee's level of effectiveness
Use math to decide if an employee should stay
And much more!